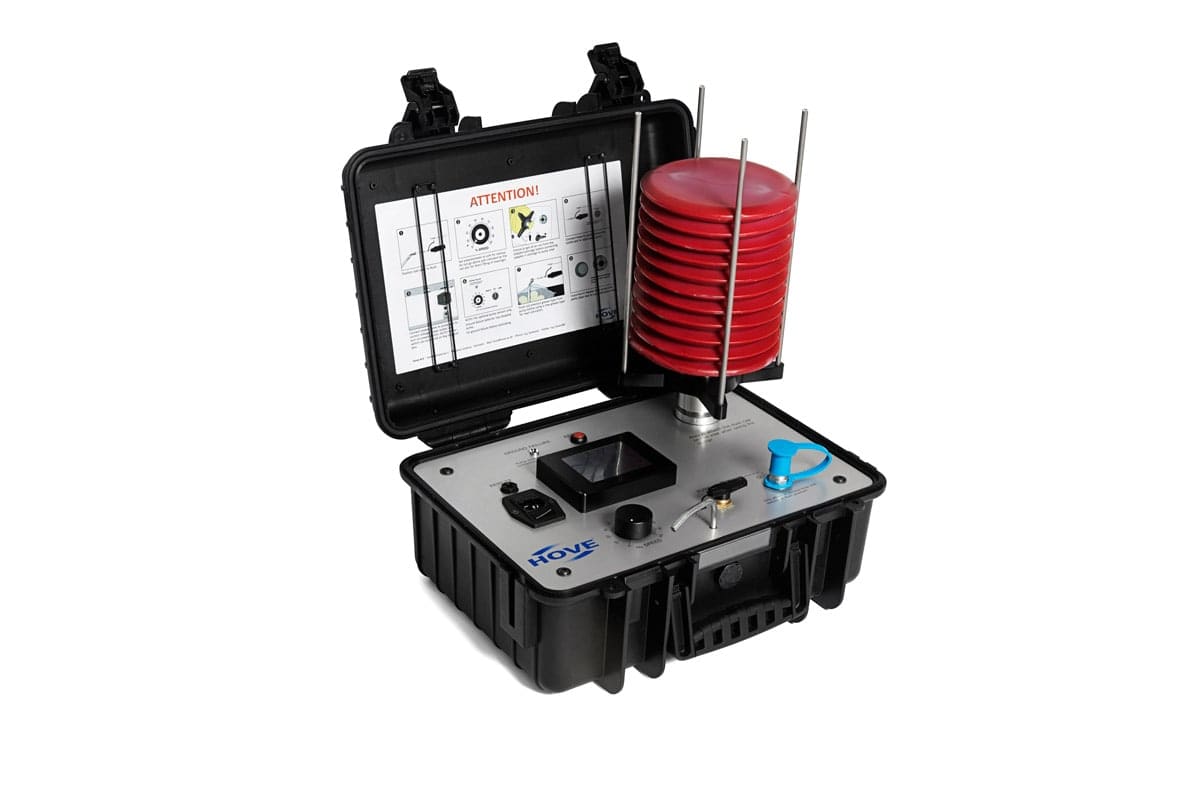 All in a suitcase
The Easy Grease machines and the Easy Grease Concept was initially developed with the purpose of improving the level of service and maintenance of wind turbines. Furthermore, the system should minimize the downtime in connection with service and repair. Today, this greasing machine is applied across sectors and industries. It is automated, safe and easy-to-handle.
Easy to handle
Basically, The Easy Grease is a dosing unit that is very easy to handle and with an accuracy of +- 0,5 %, it can supply all greasing points in the Nacelle efficiently. Greasing of several points at a time can be done by the means of our Hove flow divider.
Easy Grease is extremely solid and stable and can be used for any kind of grease. A pressure up to 250 bar ensures an even flow irrespective of the lengths of the tubes from the machine to the lubrication point. Reliable and innovate, this product is a must-have if you operate with machines and installations that require effective and accurate lubrication. Contact us and let us talk about your specific needs.
Optional features
The new patented optional features make the job of a technician safer than ever. The development of these features is based on our 20 years of hands-on experience and our close relationship with the customers.
Ground Failure Tester
This safety feature prevents the technician from
getting an electrical shock by a weak/missing
ground connection. The pump will automatically
start when the connection is re-established.
Pressureless Coupling
This feature makes it possible to connect/disconnect
the hose while system contains pressure.
Low Viscosity Adaptor
It is now possible with the new cartridge adaptor to
handle low viscosity lubricants without any spillage
or to get in contact with it.
Technical specifications
Generel: Lubrication unit
Dimension: Size 420 x 325 x 180 mm
Weight: 9,5 kg
Power Supply: Power 230-240V AC 50-60 Hz or 110V AC 50-60Hz
Pressure 250 BAR/3626 PSI
Output volume: 450 ml/min; 15,87 oz/min
Semi automatic Operation:
via – Touch display or Remote Controller
Repeatability above 100 gr.: 1 %