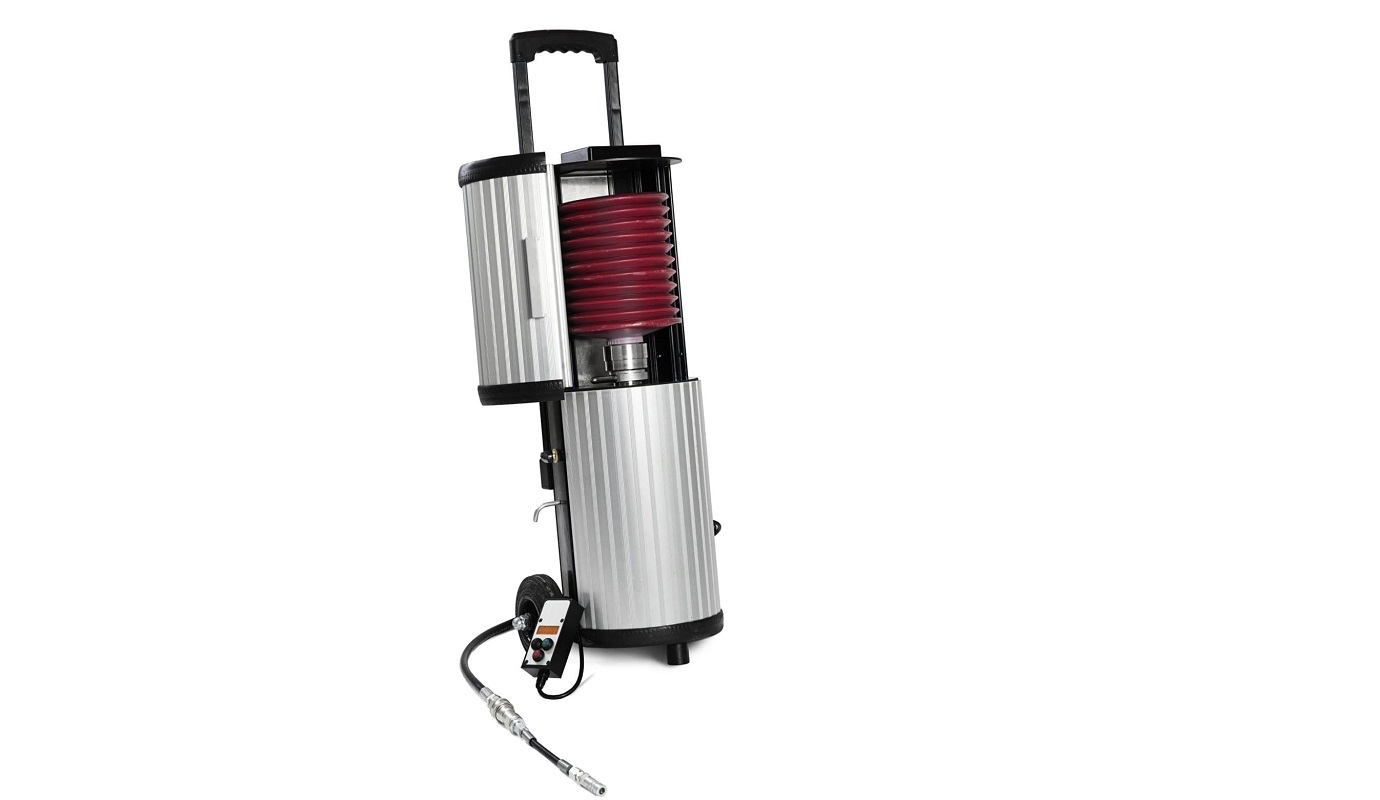 Battery operated lubrication machine
is a fully transportable battery operating lubrication pump. The Carry is for direct filling of central lubrication systems and lubrication of bearings, slewingrings and many other applications where correct lubrication is important and electrical power is difficult to get.
The Carry has no need for immediately electrical power because it is battery-operating: Making it easier for your workers.We have made it a reality to be able to lubricate correctly and in the easiest way possible, the Carry does not only provide correct and easy lubrication, it is also time-reducing.
Incorrectly and complicated lubrication may have some unwanted consequences and because of that, we always strive to make the lubrication process easy, correct and as time-reducing as possible.
Optional features
The new patented optional features make the job of a technician safer than ever. The development of these features is based on our 20 years of hands-on experience and our close relationship with the customers.
Ground Failure Tester
This safety feature prevents the technician from
getting an electrical shock by a weak/missing
ground connection. The pump will automatically
start when the connection is re-established.
Pressureless Coupling
This feature makes it possible to connect/disconnect
the hose while system contains pressure.
Low Viscosity Adaptor
It is now possible with the new cartridge adaptor to
handle low viscosity lubricants without any spillage
or to get in contact with it.
Technical specifications
General: Lubrication unit
Dimension: 687 x 288 x 220 mm
Weight: 12,5 kg
Power supply:
Battery: LifePo4 Charger: 29,4V DC / 2A – Ext.Supply: 24V DC / 7.5A
Maximum Output Pressure: Cont.: 100 BAR/1450 PSI – Peak 150 BAR/2176 PSI
Output Volume: 190 ml/min – 6,7 oz/min
Semi automatic Operation: via – Touch display or Remote Controller